Riva Italian: Where Tradition Meets Culinary Excellence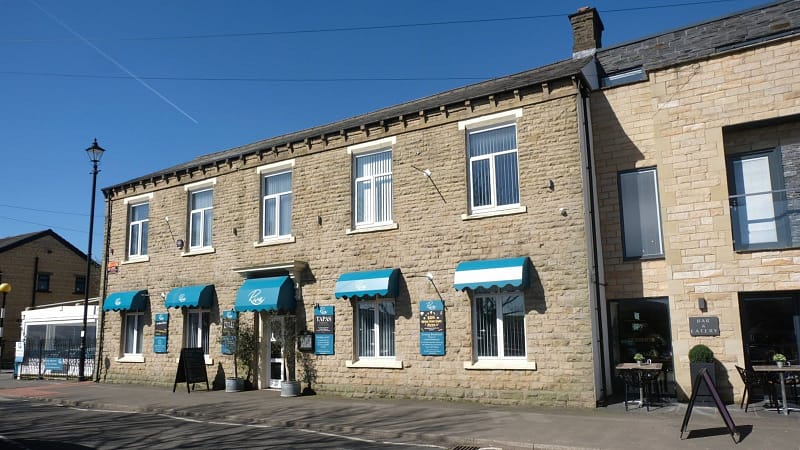 Authentic Italian Restaurant
Located in the picturesque town of Littleborough, Lancashire, Riva Italian is a family-run restaurant that offers a delightful dining experience infused with the flavours of Italy. Since its opening in October 2019, Riva Italian has captured the hearts and palates of locals and visitors alike, thanks to its personal touch and commitment to providing exceptional food and service.
At the helm of Riva Italian is Graham Sherwin, the owner and Chef. With a rich culinary background spanning Cantonese, Italian, and traditional British cuisine, Graham brings a wealth of expertise to the table. His passion for using fresh, locally sourced ingredients is evident in the restaurant's menu, which features a variety of traditional Italian dishes with a creative twist. From the moment the product arrives, Riva Italian maintains a keen eye on quality, ensuring that only the finest fish, meat, and vegetables find their way into their kitchen.
What sets Riva Italian apart is not only their commitment to culinary excellence, but also their dedication to accommodating individual dietary needs and preferences. Whether you have food intolerances, allergies, or specific dietary choices, Riva Italian ensures that everyone can enjoy a memorable dining experience.
Step inside the restaurant, and you'll be greeted by an authentic Italian ambiance. With seating for up to 60 guests, Riva Italian offers a warm and inviting space. Additionally, their function room located above the restaurant is perfect for private events, weddings, and special occasions.
Conveniently situated opposite the beautiful Hollingworth Lake, Riva Italian provides a scenic backdrop to your dining experience. Ample parking is available both at the restaurant and in the large pay-and-display car park just across the street.
Riva Italian's dedication to quality and service has earned them an outstanding reputation in the area. Don't just take our word for it—come and discover the culinary delights that await you at Riva Italian. Make a reservation today and experience the perfect blend of tradition and culinary expertise.
Contact Information:
Address: 43 Lake Bank, Littleborough, Rochdale, United Kingdom, OL15 0DQ
Website: https://rivaitalian.co.uk/
Phone: 01706 376587
Email: rivaitalian@outlook.com
Opening Hours:
Monday: 12:00 – 20:00
Tuesday: 12:00 – 20:00
Wednesday & Thursday: 12:00 – 20:00
Friday: 12:00 – 21:00
Saturday: 12:00 – 21:30
Sunday: 12:00 – 19:00 (Last Orders for food)